in this issue
SEPTEMBER ASTROLOGICAL UPDATE by Marci McCaffery
INTRODUCTION TO ACCESS CONSCIOUSNESS with Rikka Zimmerman
UFOs AND THEIR SPIRITUAL MISSION with Ron Liggett
SIMPLE TALES: INSTINCTIVE ASTROLOGY COURSE with C. A. Brooks
THE ULTIMATE PHYSICAL ATOM by Bruce Johnson
HOT PRODUCTS FOR FALL: Life Purpose Cards, 21 Secrets of the Universe, Runes Learning Cards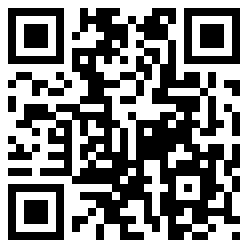 _________________________________________________
SEPTEMBER ASTROLOGICAL UPDATE
by Marci McCaffery
On August 28th,  our energies shift as the Sun and Venus align with the New Moon in the earthy sign of Virgo. Many natives of this sign possess a fondness for health, order, routine, precision and attention to detail. Mercury, the traditional ruler of Virgo, provides a keen ability to analyze, dissect and assimilate life through the mind of perfection. Although this sign is frequently labeled  as "the critic," Virgo does its best work through humble service to others, including pets.
Highlights for the month include a fortunate alignment between Jupiter and Venus as they headline the beginning of the month. Jupiter, the planet of good fortune, expansion, and opportunity, slows down, as it reverses its motion in retrograde from Aug. 30th until Dec. 25th.  Our thoughts turn inward as we deepen our ability to expand and grow in consciousness. We are advised to embrace a higher vision of possibilities in order to expand.
Jupiter in Taurus and Pluto in Capricorn, form a Grand Earth trine with the New Moon as it conjoins with Venus and later on with Mercury in Virgo. An easy flow of energies provide great support to help us release and transform our own inner critic. We will finally be able to balance, realign and feel more integrated and self-accepting.  As we appreciate who we are, we are more inclined to accept others. Chiron in Pisces opposing the Sun, Moon and Venus in Virgo suggests that the best way to make a difference in the lives of others is through compassionate service.
The Harvest Full Moon at 20 Pisces, on September 12th, reminds us that "Life is not what we see, but what we have projected." The Sabian Symbol for this Full Moon implies that we are collectively heading toward a new frontier. "We will be given what we need to reach our destination".
On September 16th, Pluto completes its five month retrograde cycle, unblocking and releasing any negative energy we may have stored since last April.  On September 18th
 Mars moves out of Cancer into Leo, inspiring confidence and creativity for the next eight weeks.  The Fall Equinox, known as the Autumnal Equinox, arrives on September 23rd, marking the end of summer. This is the time of year when day and night are equal. On that same day, Mercury, the planet of communication, moves out of Virgo to take its position in the sign of Libra.  This is an excellent placement for resolving relationship issues, negotiating contracts and handling legal disputes.
Marcia McCaffery is an NCGR certified astrological counselor specializing in life purpose, career and relationship readings. She is also a Reiki master teacher, a spiritual advisor, and an accredited life direction coach with a private practice in the Denver area. She has a lifelong involvement with meditation, spiritual studies and the healing arts. She is a featured astrological consultant at Shining Lotus™ Metaphysical Bookstore. To learn how these changes impact you personally, contact Marci at stardirection@comcast.net. For free, valuable resources visit her web site at http://www.stardirectionastrology.com.
_________________________________________________
303-572-8418 Delphine Healing Arts Reiki training classes and specialty workshops Reiki healing sessions for people and animals central Denver location 23 years of experience! www.delphinehealingarts.com
_________________________________________________
INTRODUCTION TO ACCESS CONSCIOUSNESS
AND CREATING YOUR GATEWAY OF POSSIBILITIES
with Rikka Zimmerman

Saturday, September 3, 2pm – 3pm, FREE PRESENTATION.
How often do you have the same thoughts, feel the same old feelings and repeat the same old life patterns you know are not rewarding … but you keep repeating them anyway? How often do you feel there is something wrong with you because you just can't get this reality "right"?
What if the "right way" is only a question of perspective?
What if there is no right or wrong, only choice?
What if you already know everything you need to know?
Please join Rikka on Saturday afternoon and discover how you can clear and release limiting energetic patterns in your own life and realize the harmonies and magical abilities of the Infinite You!! Find out how You can be the creator of your life and gain new insights and shifts in consciousness to create a powerful gateway of possibilities. Call 303-758-9113 to register.
Rikka Zimmerman is a facilitator of Access Consciousness, a set of tools to literally transform anything in anyone's life and is acclaimed internationally for this work. She holds large seminars, tele-classes, offers private sessions and group classes. She has released a beautiful consciousness card deck "21 Secrets of the Universe: Getting Everything You Desire Out of Life".
_________________________________________________
Joy Vernon Tarot and Reiki $30 for 1-hr Reiki Session ($80 Value New clients only) "My session with you was transformative. I'll be back for more."-Dena Z. 303-564-0022 or joyvernon.com Joy Vernon, Reiki Teacher Certified Professional Tarot Reader 303-564-0022 or www.joyvernon.com
_________________________________________________
UFOs AND THEIR SPIRITUAL MISSION
with Ron Liggett, of Share International
Sunday, Sept 11, 2pm – 3pm, Free Presentation
Unprecedented numbers of UFO sightings all over the world
Huge crop circles appearing overnight
Brilliant luminary objects shining in the sky
What does it all mean? Is there a relationship between these events and the emergence of Maitreya, the World Teacher into our every day world?
Come see a multimedia presentation and draw your own conclusion… Call 303-758-9113 to reserve your seat.
by the Master —, through Benjamin Creme, 11 June 2011   ~~"When the history of this unique time is written, men will realize, perhaps for the first time, how important, how central, have been the recent events in the Middle East. In an astonishing six months, following the example of the people of Tunisia and Egypt, the inhabitants of many Middle Eastern countries, subdued, and locked into centuries-old tribal dictatorial regimes, have risen and demanded their right to freedom and democracy, to social justice and work. What media call 'the Arab Spring' is costing many lives and much suffering for these courageous people who die willingly for freedom for their brothers and children. They are called, and are indeed, martyrs."
"From now on, this same phenomenon will manifest throughout the world. Already, many peoples are organizing themselves to do likewise. A blueprint for change has caught the imagination of many millions and soon will command the attention of the world. Men have understood that, when organized and brave, they are invincible. Nothing can halt this movement for change. It embodies the concepts of the future and of the Plan. Maitreya has given it voice, which is now the voice of the peoples of the world."
_________________________________________________
_________________________________________________
SIMPLE TALES: INSTINCTIVE ASTROLOGY COURSE
WITH C. A. Brooks
Wednesdays, September 7, 14, 21 and 28, 2011. 7pm – 9pm, $140 registration includes 4 classes and study materials.
This four-week beginning astrology class will offer practical tools for spiritual seekers and students of life. If you want to take more personal responsibility in directing your life, improve your intuition and are looking for a fun and entertaining challenge, this is the class for you. Call 303 758-9113 to register.
C. A. Brooks has been a student of astrology for 25 years and a professional Astrologer for more than two decades. In addition to astrology, her training includes Instinctive Feng Shui, Space and Clutter Clearing, Voyager Tarot, and Animal Communications. C. A. is certified as a Soul Coach by Denise Linn and as an Angel Therapy Practitioner by Doreen Virtue. She is also an advisor on 12Listen.com, writes the "Week Ahead" column for "Mark's Power Peek" at 12House.com and hosts a weekly radio program, "Simpletales – Where Astrology Rocks" at 12Radio.com.
_________________________________________________
THE ULTIMATE PHYSICAL ATOM
by Bruce Johnson
Occultism defines the atom as a vortex or nucleus of life, encased within a sheath of matter. Atoms, also called life-atoms, can be accurately described as bubbles of force within the Akashic Ocean of energy. Each atom is a miniature life of living substance, with its two poles expressing magnetic and electrical forces.
To understand the life- atom, we must study its qualities. The following list includes 12 characteristics common to all physical atoms.
1-Every atom has divine life flowing through its core.
2-Each atom is triple in nature, containing and radiating three fires or forces. These three forces manifest as different types of motion within the atom. These three fires of the atom correspond to the energies of will, love, and active intelligence, and the primary colors of red, blue, and yellow respectively.
3-All atoms rotate on their axis at a certain speed, vibrate at a certain frequency, and as a result, sound their own note.
4-Every atom is a sepentary entity that manifests on seven planes of existence.
5-An atom is divisible into sub-atoms which number 14,000 million archetypal atoms. These sub-atoms are again subject to division, ad infinatum.
6-Physical atoms are divided into two basic types, male and female.
7-Atoms are spheroidal in shape, with the top of sphere slightly flattened, and the bottom slightly pointed.
8-The spheroidal shape of the atom is its ring-pass-not, and defines the periphery of the atom's influence.
9-Atoms as tiny invisible lives are evolving and have the potential of developing self-consciousness.
10-The atom has three major spirals and seven lesser spirals within itself, and expresses both centrifugal and centripetal forces.
11-Magnetism affects the atom's inner subjective life, while electricity influences the atom's outer objective form.
12-All physical forms are aggregations of individual life- atoms.
Occultism teaches that the atom and the soul are synonymous terms, and that human souls, planets, and solar systems, are simply macrocosmic atoms. The book Occult Chemistry, by Annie Besant and C. W. Leadbeater goes into greater depth concerning the nature of the atom.
The physicists at the University of Colorado at Boulder working on atom-smashing might find the nature of the ultimate physical atom a bit of a surprise.
Bruce Johnson has over 30 years of study in the fields of Ancient Wisdom and occultism. He has taught classes on a wide range of topics, from Atlantis to mediums to Zoroaster. He is also a spiritualist minister, with a background in spiritual astrology. He lives in Colorado with his wife and their cat.
_________________________________________________
HOT NEW PRODUCTS FOR FALL
LIFE PURPOSE ORACLE CARDS  
by Doreen Virtue
$19.95 This new card deck by Doreen Virtue will allow you to conduct accurate and trustworthy readings to explore that life purpose. Each of the 44 beautifully illustrated cards contains an illuminating message from the angels related to this topic.
The accompanying guidebook explains the general meanings of the cards and provides specific details that can offer more clarity about your career and spiritual path. Whether you're seeking answers for yourself or your loved ones and clients, these cards can yield valuable insights.
Doreen Virtue's Life Purpose Oracle Video
 **************
21 SECRETS OF THE UNIVERSE
by Rikka Zimmerman
$34.95 The perfect gift for yourself or any friend you really love! This playfully illustrated card deck, includes 63 Cards, each with their own beautiful graphic design and 63 Life Changing Tools. These are must-have reminders as you begin this journey towards having everything that you desire out of YOUR life. Put them up on your refrigerator, mirror, or pull one out every time you'd like to bring extra magic or inspiration into your day!
**************
RUNE LEARNING CARDS
from Living Magick Publications
$19.95 Living Magick Publishing, an independent publishing house that specializes in New Age, Spiritual, and Personal Development educational products and books, has released excellent quality and content rich educational tools in the field of Metaphysics for students and instructors.
Originally based in Norse mythology, the Futhark Runes are a classic system for divination and magickal energy work. These mysterious symbols each represent aspects of nature and the world we live in. By learning their individual meanings, they can be used to gain insight into questions, discover deeper wisdom within, and be used to help bring about positive changes in ones life. The key is in understanding their significance, and how it applies to any situation.
Living Magick's Runes Learning Cards help to do just that in a simple "flash card" deck. Each card bears one of the Rune symbols on one side and its meanings & associations on the other. There are 25 runes in all, including the more modern addition of the "Wyrd" or "Blank" rune.
Each card provides the following information for the specific symbol: The name of the rune; The pronunciation; The theme or concept represented; Keywords & Phrases it relates to; The reversed meaning (for those runes that have one); Types of magickal working the rune is appropriate for.
Use these cards to by themselves or in connection with a set of clay, stone, or other runes to perform readings or "castings" as they are properly called. Eliminate the need to refer back and forth to a book with the meanings right on the card! You'll be amazed at how quickly you can learn to interpret the symbols and become very proficient with this system.
There are 55 cards in this deck including the flash cards and several text cards to explain how to use them, how runes relate to divination, how to cast the runes, etc. They are large (3.75 by 5.25 inches), printed on heavy stock for durability, with large text for easy readability. They come in a sturdy box with a lift off cover for storage.
_________________________________________________
SHINING LOTUS™ READER FEATURE
C. A. Brooks has been a student of astrology for 25 years and a professional Astrologer for more than two decades. In addition to astrology, her training includes Instinctive Feng Shui, Space and Clutter Clearing, Voyager Tarot, and Animal Communications. C. A. is certified as a Soul Coach by Denise Linn and as an Angel Therapy Practitioner by Doreen Virtue. She is also a popular advisor on 12Listen, an instructor on 12Academy, writer of the "Week Ahead" column for "Mark's Power Peek" at 12House, and host of the top-rated internet radio show "Simple Tales: Where Astrology and Spiritual Alchemy Rocks" on12Radio.
C. A. is the new Wednesday reader at Shining Lotus™. She has been providing our customers astrology, tarot readings and spiritual counseling once a month on weekends for the past year. We hope you will join us in welcoming her to our weekly line-up.
She will be available for readings at Shining Lotus™ from 10am to 6pm every Wednesday and 11am to 6pm on the 4th Sunday of every month.
Website: www.simpletales.com
Email:  simpletales@comcast.net